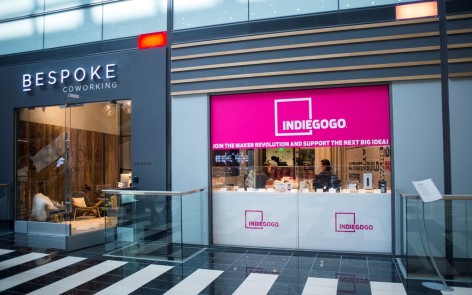 The basics: With an emphasis on safety, Close5 allows you to quickly buy and sell things locally without having to worry about exchanging phone numbers or emails to make it happen. All communication takes place in-app, and you can easily adjust your radius on the map from one mile to 50 and peruse everything from furniture to books and fashion accessories. Narrow your hunt by type of item or by seller. Once you make or accept an offer, use the app's communication features to rendezvous with the other party, exchange the goods and money. Yes, you have to coordinate I.R.L., but you dodge the hassle and cost of shipping and avoid any need for returns by handling it all in person.
You can think of it like: Taking a peek into the neighborhood's community garage sale that's always open and constantly refreshed.
Best for: Quickly buying and selling items to those in your surrounding neighborhood or community.
Also notable: Profile pages and community feedback give you more transparency into who you're buying from, selling to or meeting up with.
Could be improved: Currently all exchanges are made with cash during in-person meetups, but coming soon, you'll be able to pay directly through the app and eliminate dealing in cash if you prefer.
Behind-the-scenes: Founded by Dylan Bathurst in Las Vegas, Close5 is currently headquartered in San Jose, Calif., and was recently acquired by eBay as part of its eBay Classifieds Group.
Available for: Close 5 is currently available in the San Francisco Bay Area, San Diego and Las Vegas, with more cities on the way soon. Available for free  in the App Store and Google Play Store.
More info: www.close5.com
close 5, close5, close5 app, ebay acquisition, ebay classifieds group app, mobile garage sale, mobile resale app, mobile yardsale, recommerce app, secondhand shopping app. mobile marketplace app, sell locally app